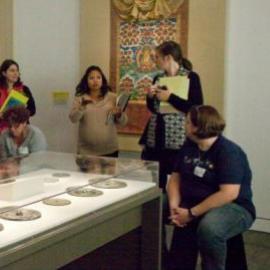 Discovering Connections Teacher Institute
July 22 - 26, 2019
Visit website
Description
This year this five-day program invites high school teachers to explore works from the diverse collections of four major San Francisco museums through observation, inquiry, analysis, and reflection. Participants will develop techniques for engaging with artworks and discover how the museum setting fosters critical thinking and creativity. The institute includes close-up gallery experiences, illuminating conversations with peers and museum staff, and useful resources to take back to the classroom.
Monday, Jul 22–Friday, Jul 26, 2019
$250, scholarships available
Applications will open in Spring of 2019
Contact information
For questions about teacher events and workshops contact the Education Department at 415-581-3697 or schools[at]asianart.org.