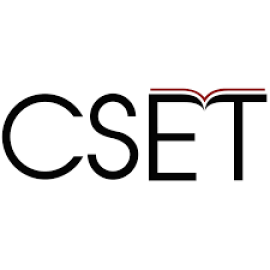 Center to Support Excellence in Teaching at Stanford
Visit website
Subject
English Language Arts
Mathematics
Sciences
Social Sciences
Description
The Center to Support Excellence in Teaching envisions an education system in which all children are guaranteed high-quality instruction throughout their P-12 experience. Our mission is to develop transformative professional development programs and generate knowledge about those programs in ways that positively impact instruction, learning, and the profession. CSET engages in processes of research, design, and development to pioneer new and better learning experiences for teachers focused on developing teacher leadership and improving instruction so that students learn and teachers stay in the profession.
 What we offer:
• Research: We collaboratively engage with schools, districts, and outside organizations to conduct research about the design and effectiveness of professional development programs.
• Professional Development: Our PD offerings include an exclusive two-year fellowship, an array of professional development courses, and a summer festival celebrating excellence in teaching.
• Resources: From our research projects and professional development programs, we make available resources ranging from observation and reflection tools to video banks of resources for teaching