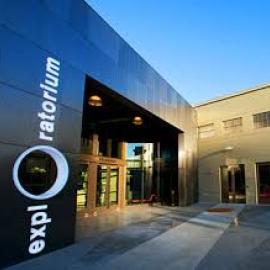 Description
Are You a New Science Teacher?
The Exploratorium Teacher Institute invites novice middle- and high-school science teachers in the San Francisco Bay Area to join an innovative, exciting, inquiry-based, and content-rich professional-development program specifically designed to support you in your science classroom. Since 1984, the Teacher Institute has provided thousands of secondary science and math teachers professional development in the forms of Summer Institutes, Saturday Content Workshops, conferences, and other teaching and learning programs. In 1998, we created our Teacher Induction Program to support those newest to our favorite career: teaching science. Our Teacher Induction Program has supported more than 400 novice science teachers in their first few years in the classroom. Most of these teachers have chosen to stay in this field, and many of them are now leaders in their schools and districts. Please consider applying and joining the ranks of thousands of Exploratorium Teacher Institute alumni!
Key Benefits of the Two-Year Teacher Induction Program
Participate in Saturday workshops and Summer Institutes led by Exploratorium staff scientists and educators
Use the museum's teacher resources
Meet regularly with a small support group consisting of other beginning teachers and experienced science teacher-mentors
Get assistance in your classroom from experienced teacher-coaches
Receive generous stipends 
Obtain continuation credit for a low fee
Earn automatic admission into the Summer Institute
Applicant Qualifications
To apply, you must have two years or less formal teaching experience in a science classroom (student teaching does not count).
You must attend our one-day Saturday Orientation Meeting each August for the two years of your program.
You must attend two Saturday Content Workshops that you select from a menu of options each semester.
You must attend two specially designed Science Pedagogy Workshops each semester.
You must attend one three-week Summer Institute held at the Exploratorium.
You must attend two mentor support-group meetings per semester.
You must work with experienced Exploratorium teacher-coaches through classroom observation and feedback meetings (two meetings per semester) and planning meetings (one meeting per semester).