11th Annual NPEA Conference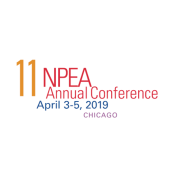 11th Annual NPEA Conference
Wednesday, April 3 - Friday, April 5, 2019
9:00 a.m. - 5:00 p.m.
Holiday Inn Mart Plaza
350 W. Mart Center Drive, Chicago, IL 60654
Map
As our country continues to face overwhelming challenges, NPEA's 11th annual conference invites us to collectively raise our voices to champion the power of educational access and success. We will focus on bold innovations with proven results designed to empower students on their unique educational journeys, and learn from those who are committed above all else to dismantling systems of inequity. The time is now for open and frank discussions on topics such as college affordability, student mental health and well-being, identity and character development, youth voice, college and career readiness, measuring our impact, and diversity, equity, and inclusion issues across the field. Working together, we will continue to meet last year's call to action to unite for change as we reimagine educational access and success in partnership with students, families, colleagues, and communities.