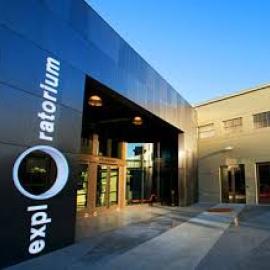 Description
The Exploratorium Leadership Program is a two-year training and support program for alumni of the Teacher Institute who mentor and coach novice science teachers in the Exploratorium Teacher Induction Program. The program includes participation in a three-week Leadership Institute at the Exploratorium. The goal of the Leadership Program is to train a group of veteran science teachers to apprentice novice teachers in science teaching using exploration and inquiry. These veterans can choose to work as mentors or coaches (see descriptions below). Another equally important objective of the program is to provide our most experienced alumni with opportunities to develop their own leadership skills. The skills they learn in our program not only help the novice science teachers in our two-year Induction Program, but they are also transferable skills that benefit other novice science teachers in the schools and districts in which mentors work.
Applicant Qualifications
Be an active Teacher Institute alumnus interested in supporting local novice science teachers.
Have at least five years' science-teaching experience. 
Contact information
Contact Tammy Cook-Endres at [email protected] or Zeke Kossover at [email protected] for more information or for an application to the Leadership Program.