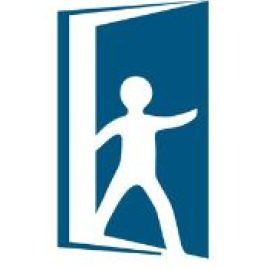 Hope Academy
Boys Hope Girls Hope
Description
Hope Academy, a signature program of Boys Hope Girls Hope San Francisco Bay Area, is a non-profit, coed, academic and life-learning after-school program that serves middle school, high school and college scholars. Operating primarily on campus at Archbishop Riordan High School in San Francisco – one of our long-standing academic partners – scholars receive academic support and tutoring, service learning and career exploration, college-bound literacy and college application, tuition assistance and financial support. 
Services for Middle School scholars
Academic support
Supplemental tutoring
Study skills development
Service-learning and early career awareness
Cultural enrichment
College-bound literacy through Boys Hope Girls Hope's College Road Curriculum
Early college awareness and planning
Mentor teams
Services for High School scholars
Academic support
Tutoring
Life skills workshops and coaching
Mentoring
Career exploration through shadowing, interest assessments, and interviews
College search process
College visits and regional college road trip
College application and decision-making support
Internships and employment experience (Juniors and Seniors)
College-bound literacy
Civic engagement
Services for Families
BHGH offers support services for parents and families to help them help their young scholars at home. Services include workshops on navigating the education system, how to help students get ready for college, how to support successful study habits, and the basics of how to apply
Applicant Qualifications
Hope Academy typically accepts new applicants in January and March.
Admission Criteria
Applicants must demonstrate proven need for financial support, and meet 4 of the 5 requirements below:
Aptitude–Applicants should be performing at a 3.0 GPA or above with definite college potential.
Have learned a language other than English as their first language
Family commitment to a partnership geared toward child's success
Motivation–Applicant demonstrates a high level of motivation, commitment to education, and a desire to participate in BHGH programs
The first in their family to attend a four-year college in the U.S.
Contact information
If you have questions, please contact Hope Academy Program Manager Perry Im at Pim@bhgh.org or 415-657-9302.