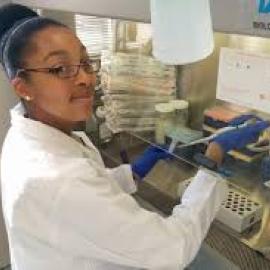 Arthritis Foundation Summer Science Internship Program at UCSF and Stanford
Arthritis Foundation
Visit website
Description
The Summer Science Internship Program provides twelve (12) outstanding students with the opportunity to work in leading research and clinical laboratories under the supervision of respected scientists at Stanford University and the University of California, San Francisco (UCSF).

Through this internship students receive hands on experience in the fields of rheumatology and immunology, with a focus on arthritis and related autoimmune diseases. Interns participate in either basic laboratory (bench) research or clinical translational/epidemiological (patient outcomes oriented) research. This program is designed to encourage gifted students to pursue a career in scientific study and research with an ultimate goal of inspiring them to focus their research potential on arthritis and related autoimmune diseases.                                                            
Applicant Qualifications
* Age Restrictions: all applicants must have reached their 17th birthday by June 1, 2017, NO EXCEPTIONS.
* Applicants who will be under 18 years of age on June 1, 2017 must also provide the written permission of a parent or guardian to participate in the program (see application form)
* Interns will be expected to work approximately 40 hours per week for 8 weeks.