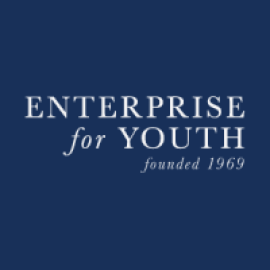 Enterprise for Youth - Online Job Readiness Program
Enterprise for Youth
April 20, 2020 -
May 15, 2020
Visit website
Description
During our online program, youth will create and refine their resume, learn how to craft a cover letter, practice professional communication, develop a 30-second elevator pitch and participate in multiple rounds of practice interviews.  
Become eligible for a 2020 summer internship after completing our online job-readiness training
Earn $16.50/hour in your 2020 summer internship 
Meet many adults working in the innovation hub of San Francisco
Create a network across industries and generations that you can rely on in the future
Receive ongoing support from a job coach
Program Requirements:
Must complete virtual job-readiness training workshops online, occurring 2 or 3 times a week, from April 20 - May 15th from 3:00 - 5:00 pm.
Must have access to a computer with a working camera and internet access
Must be available for an internship:

 June - August 2020 (exact hours TBD)

Must live in or attend school in San Francisco
Some internship sites may have age requirements
APPLY HERE by 5pm on Friday, April 10th.
Contact information
If you have any questions or would like support filling out the application, send us an email at info@enterpriseforyouth.org.