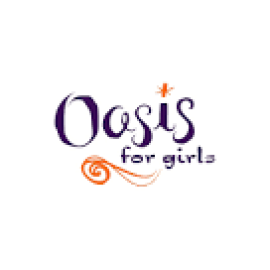 Oasis For Girls - Summer 2020
July 06, 2020 -
August 07, 2020
Visit website
Description
Oasis For Girls partners with young women in high school to help them cultivate the skills, knowledge, and confidence to discover their dreams and build strong futures.
The summer programs are open to young women, ages 14-18, from a variety of communities in San Francisco. Participants are paid a stipend to learn the skills they need to excel in their passions and gain access to resources across the Bay Area.
This summer, three virtual programs are available: RISE Life Skills, CREATE Art & Activism and ENVISION Career Exploration. Applicants will be interviewed and accepted on a rolling basis so we encourage interested youth to apply as soon as possible.
𝐏𝐑𝐎𝐆𝐑𝐀𝐌 𝐒𝐂𝐇𝐄𝐃𝐔𝐋𝐄𝐒:
*𝐌𝐨𝐧𝐝𝐚𝐲 - 𝐅𝐫𝐢𝐝𝐚𝐲: 𝐙𝐨𝐨𝐦 𝐦𝐞𝐞𝐭𝐢𝐧𝐠𝐬 𝐟𝐫𝐨𝐦 𝟏𝟐:𝟎𝟎 𝐧𝐨𝐨𝐧 - 𝟏:𝟎𝟎𝐩𝐦
*𝐀𝐥𝐥 𝐩𝐫𝐨𝐠𝐫𝐚𝐦𝐬 𝐰𝐢𝐥𝐥 𝐡𝐚𝐯𝐞 𝐝𝐚𝐢𝐥𝐲 𝐭𝐚𝐤𝐞 𝐡𝐨𝐦𝐞 𝐚𝐜𝐭𝐢𝐯𝐢𝐭𝐢𝐞𝐬 𝐭𝐨 support 𝐨𝐮𝐫 𝐠𝐫𝐨𝐮𝐩 𝐜𝐨𝐧𝐯𝐞𝐫𝐬𝐚𝐭𝐢𝐨𝐧𝐬
*Technology, including laptops, earbuds, lap desks, etc. will be provided to participants for the duration of the program.
You will receive a stipend up to $300, $400, or $500 for successful completion of your program depending on your alumni status and attendance.
If you have any questions, please email sfoasis@sfoasis.org
Visit our official website at www.oasisforgirls.org for any additional information.