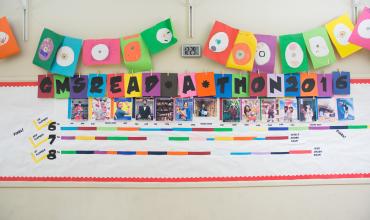 Areas of Impact
School-Wide
Classroom
Age Group
High school and middle school
Student-Led Conference Goal-Setting
Self Awareness & Growth Mindset, Self-Advocacy, Collaboration & Community Skills
Student-Led Conferences are one of those proud moments in teaching where all aspects of Student Agency come to life.
Overview
This document is the centerpiece of student reflection before and during Student-Led Conferences.
Context
Student-Led Conferences at Gateway Middle School involve students' reflecting on their work in all their classes, then presenting this work to their families and school advisor. This document structures students' global thinking about their achievements and goal-setting across subject areas. Since students lead one conference each year, by the time they graduate from middle school they have three years of work and reflection in their portfolios to share with their families. While the goal-setting and reflection sheets look similar across the grade levels, teachers tailor them to address the growth students experience during their time in middle school.