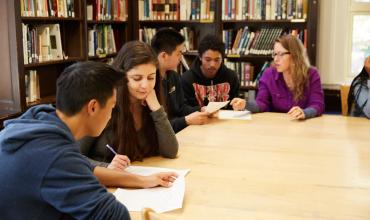 Areas of Impact
School-Wide
Classroom
Age Group
High school and middle school
Student-Led Conference Classroom Work Selection Checklist
academic strategies, Self Awareness & Growth Mindset
Helping students choose the right work samples for their portfolios sets them up for reflecting thoughtfully and creating portfolios that they are proud of.
Overview
This sample document from a math class guides students in selecting appropriate artifacts for inclusion in their Student-Led Conference portfolios.
Context
At Gateway Middle School each student creates a portfolio of their work from all classes that they present in their Student-Led Conferences. The purpose of the portfolio is to demonstrate student growth and achievement so that they can set new learning goals for themselves. Selecting useful work samples is a key step for students' success in this process. The sample document demonstrates how students do this in a 6th grade math class. Other teachers use modified documents that include the content learning targets for their subjects. All classes include the Process of Learning skills that are explained in our Student Agency Rubric. After selecting their work, students reflect on it using the Student-Led Conference Classroom Work Reflection.