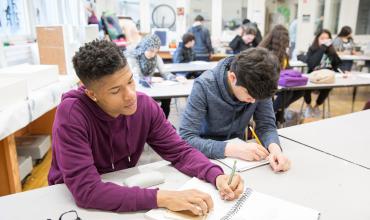 Areas of Impact
School-Wide
Classroom
Age Group
High school and middle school
Student-Led Conference Checklist
Self Awareness & Growth Mindset, Self-Advocacy, Collaboration & Community Skills
For younger students especially, the checklist supports them when they are nervous presenting in the Student-Led Conferences.
Overview
This document reminds students of the agenda in their Student-Led Conferences.
Context
Although Gateway students practice their Student-Led Conference portfolio presentations, we find that students can be nervous and forget what they aim to accomplish. This is especially true for younger students or those new to Student-Led Conferences.