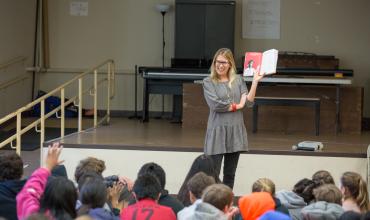 Areas of Impact
School-Wide
Classroom
Student-Led Conference Community Commitments Checklist
Self Awareness & Growth Mindset, Collaboration & Community Skills
Sometimes students don't recognize the wonderful things they bring to our community each day. It's my job to remind them.
Overview
This checklist helps students identify the specific social-emotional skills and habits that they bring to school every day.
Context
At Gateway we talk about and work to develop an inclusive community, so we decided to value it by including a "Community" section in students' portfolio presentations at Student-Led Conferences. This checklist is one tool to start students thinking about the social skills they exhibit daily. We use it in preparation for their writing the Community Reflection for the Student-Led Conference portfolio. It could also be used to frame social-emotional goal-setting or classroom norms.