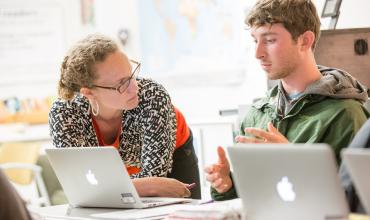 Areas of Impact
School-Wide
Classroom
Age Group
High school and middle school
Student-Led Conference Family Letter
Self Awareness & Growth Mindset, Self-Advocacy, Collaboration & Community Skills
Writing the Family Letter is a powerful experience for students because their role leading the conference becomes real.
Overview
This document scaffolds and gives an example for students to write a letter to their family as an introduction to the Student-Led Conference portfolios.
Context
The family letter serves as the students' introduction to their Student-Led Conference portfolio. Its purpose is to orient the true audience of the portfolio --the family-- to the students' accomplishments and artifacts. During the conference, younger students might opt to read directly from this letter as their introduction, while older students might simply use it as a reference to guide them in their presentation.